Here is information regarding our high performance Laser and Radial teams.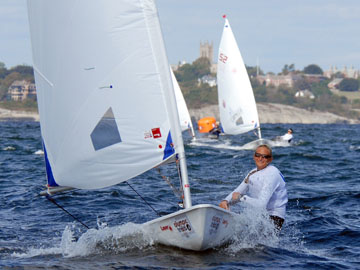 The Laser is an Olympic class sailboat sailed competitively across the globe. Competitive Laser sailing is governed by the International Laser Class Association (ILCA) based out of Falmouth, England.
To see what is going on in the Laser Class on 6 of the 7 continents throughout the world, visit www.laserinternational.org!
Recognizing that the same boat is not well-suited to everyone, the Laser has evolved over the years into three separate classes: the Standard, the Radial and, now, the 4.7. In each case, the hull is identical and only the bottom mast section and sail are changed to create a completely new class – this is known as the Laser Formula. Not sure which is the right boat for you? Check out the following diagram to help you choose!