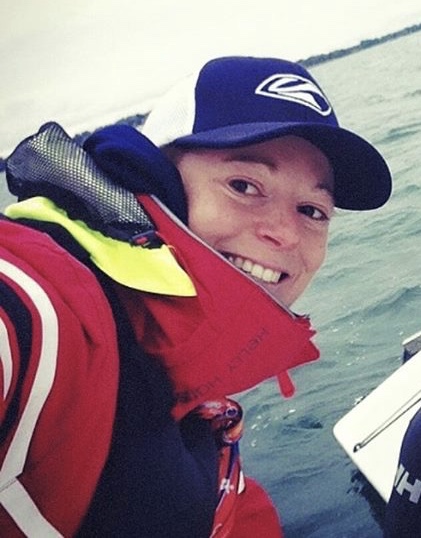 Laser Performance Coach Rosie Chapman
Raised in Cor
nwall, England, Rosie was a member of Skandia Team GBR in the British system as a Laser Radial and 470 sailor from 2006-2011 before moving to Canada to begin her coaching career.
She quickly translated her sailing excellence to coaching, becoming the Nova Scotia Head Coach and serving as a coach to the Canadian ISAF Youth Worlds team in 2013. Rosie has worked with athletes of all ages and has proven success across multiple classes by leading her sailors to wins in the 29er, RS:X, 420, Radial and Laser fleets.
Rosie has shown her expertise on the Olympic pathway, helping Danielle Dube win the 2012 Canadian Olympic Trials and working with the Canadian Finn Team, where she recently coached her sailors to top 10 performances at the 2016 Finn Europeans.
Rosie will bring this wealth of experience to her new home in Houston and is excited to spread her knowledge to the next generation of elite athletes.   "I'm excited to be working with such talented, dedicated sailors. Galveston Bay is a perfect place to train and race with all sorts of different conditions."
I420 Performance Coach Lior Lavie
Lior is originally from Israel. At the age of 7, Lior became a member of the Israel National Optimist Team. After sailing Optimists, Lior moved into the International 420 class and qualified for the Israel National 420 Team his first year. Lior and his crew competed internationally in the 420 class from 2005 to 2007 and were ranked top 10 in the world. In 2008 Lior earned a Silver Medal at the 470 World Championship.
In 2010 Lior initiated his coaching career, training Optimist sailors at his home yacht club in Israel. In 2012 Lior relocated to the United States where he rose to the position of Sailing Director at Coral Reef Yacht Club. Subsequently, he coached Optimist and 420 teams privately as well as coaching RSX and 470 teams for US Sailing. Most recently, Lior become the only coach to lead Team USA to win both the IODA Team Racing Worlds and IODA Nations Cup consecutively in 2016 and 2017.
Please welcome Lior to GCYSA when you see him in September.