Epic weekend with the teams here in Galveston Bay! First of, a massive thank you to Shannon Wood Bush for working with the teams on rule 42. Shannon went over the interpretations with great depth and detail. Afterwards the team was super lucky to have Shannon come on the water, Shannon even gave out a few yellow flags!
Thank you to Dustin and The Fitness Center at South Shore Harbour for a great first weekend training the team. On Saturday the team did a cross fit style workout and on Sunday they where introduced to interval training on the spin bikes.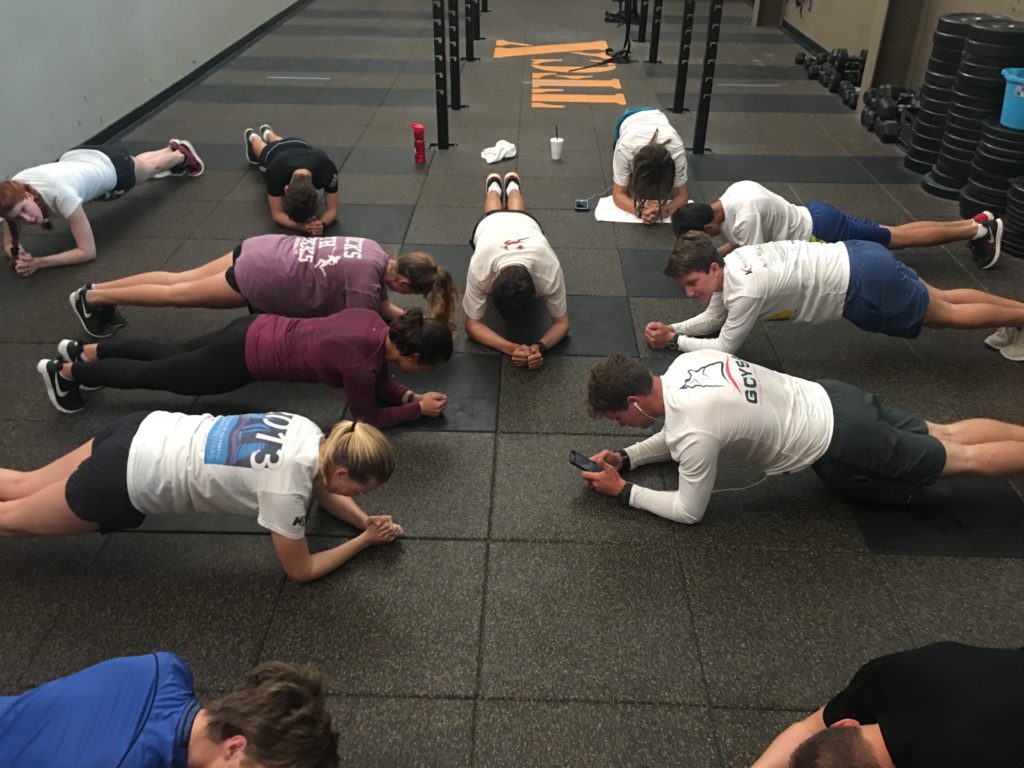 Sunday bought epic breeze and storms out of the South. Both teams where put through the paces in fun, challenging conditions! Enjoy the pictures!