Texas' Area F/GCYSA had a strong showing at this year's Bemis/Smythe/Sears Championship.. Charlotte Rose took 2nd in the hotly contested Radial class, just ahead of GCYSA alumni Skylar Bayman (who is heading to Cal Maritime for his freshman year!)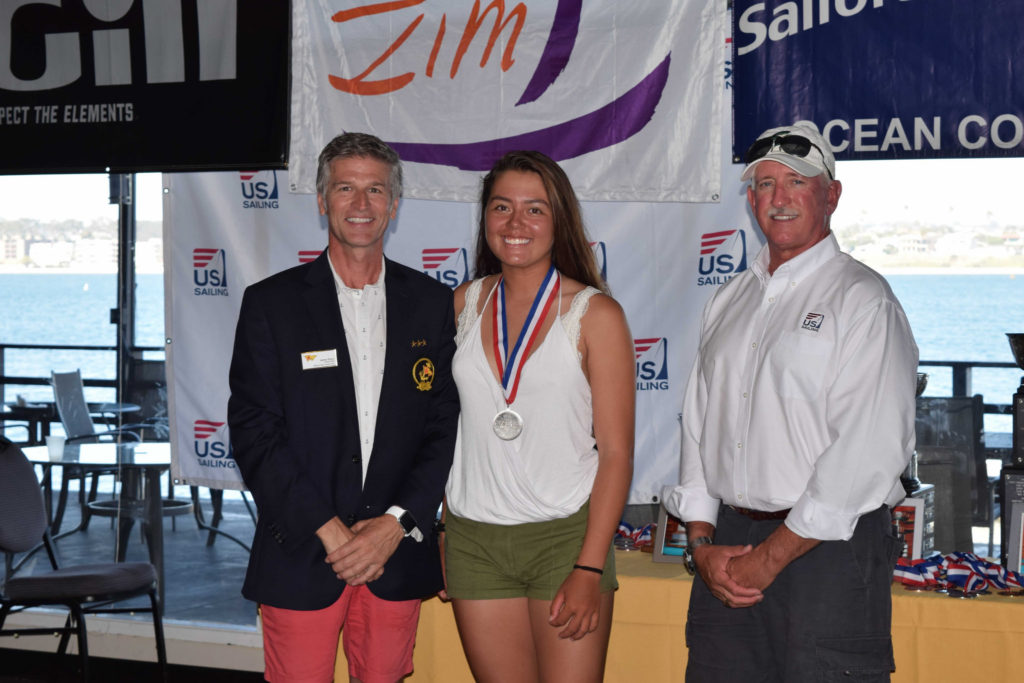 Props also to Dane Byerly (GCYSA Alum)/ Carson Shields (GCYSA Laser team)/Laura Masterson for fighting hard in the Lightning fleet triple handed to finish 3rd.
In the Bemis, Alexandra Mares/Katy Hannan finished up in 17th and 2nd girls team.
Check out an awesome video made by the regatta organizers to get a feel for the event: https://www.facebook.com/USSAILING/videos/10153989716813871/
Full event coverage at http://www.ussailing.org/racing/championships/youth/juniorchamps/